s I sit here on the last weekday of my week off, in which i have stayed at home every day because a) i'm having a kitchen fitted and b) its too bloody cold to go anywhere, I've not really made that much progress with anything in particular, however I have read A Thousand Sons, and if you haven't, go and do so now!
I've also played a fair bit of Blood Bowl on the computer and managed to avoid tidying up every day.
lastly i've assembled a couple of marine units: an attack bike and some scouts (though these guys aren't yet finished.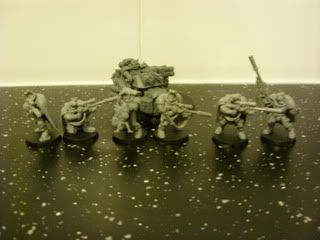 The reason i've assembled these guys is because i've been having a play about with a few different marine list and I plan to make some changes to the normal list I field, though that is for another time!